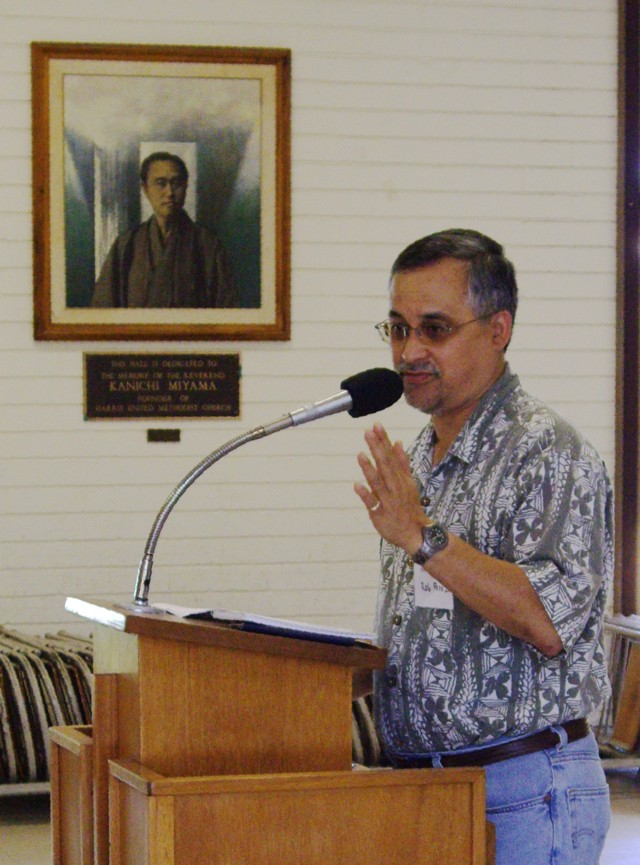 Click

here to listen. Or try this audio player:
Download this Media File - (Right Click)


Rob Perez, Staff Reporter for the Honolulu Advertiser, "Are We Ready for the Silver Tsunami?"

Perez is the author of the amazing special report series on problems facing elders needing services published in the Honolulu Advertiser, March 28-31. Click to read Who's watching our kupuna? on the Honolulu Advertiser website.

Perez actually started research for his series in 2008 when he did an article on nursing homes. His editor encouraged him to broaden his scope to all of long term care. Realizing the extent of the problems, he decided to focus on out-of-home care and leave in-home care for later. To prepare he looked at 3000 pages of documents, conducted about 500 interviews and found problems everywhere. He emphasized that there is good care to be had if you look. And that is one of the problems—how to look. For that reason, he said it is important to post the results of care home inspections on the web.

The public response to his series has been overwhelmingly favorable with people calling and emailing their own stories of their experiences in trying to get good placements and services for family members. He was shocked to learn that care home operators are not required to carry liability insurance.

In response to a question, he thought the most flagrant practice lies with hospital discharge planners. Some practices he mentioned included recommending care home operators who are friends but not qualified to care for the needs of the patient. Some get kickbacks. This results in bad placements and shuffling of the patient back to the hospital. In some cases, care home operators personally solicit clients who are still hospital patients raising the issue of invasion of privacy.
An appreciative audience told him they were anxiously awaiting his research on in-home care and wishing him luck in surviving the purchase of the Honolulu Advertiser by the Honolulu Star Bulletin.